OGS, A brief history.
OGS Group is a private investment Group founded by a few seasoned veterans of the Oil & Gas Industry, with a focus on Energy, Africa & Indonesia. The founders have over 75 years of combined experience in their market of focus, working for international energy groups such as Total, Linkso, the Addax & Oryx Group, Cargill and Mercuria.
Founded

January 2012

Employees

118 (Q3 2022)

Project based Contractors

960 (Q3 2022)
Holding Company HQ

OGS business development DMCC (Dubai)

Auditors

I2A Auditores SA (Mozambique) - ASR (U.A.E.)

Countries of Operations

Mozambique, Indonesia & United Arab Emirates
Where we came from
OGS started in Indonesia, providing oil, gas & mining professionals and skilled manpower as well as petroleum product transfer operations, to a limited number of clients.
Where we are today
Today OGS has more than 25 international clients and is active in 3 countries, providing services such as the coordination of transfers of petroleum products (onshore and offshore), inspection and testing of the same, the recruitment and placement of oil & gas professionals and skilled manpower. OGS also has the financial bandwidth to enter into more formal partnerships with select companies on their regional ventures in our markets of focus.
Our Matola Team (Mozambique)
Decades of experience
Management
Gian-Luigi Sorcinelli,
Co-founder & Group CEO
One of the founders of the OGS companies, Mr Sorcinelli has over 25 years of experience in the Oil & Gas Industry. He has worked for leading international trading companies, in a variety of development and management roles focusing on new market opportunities across Africa, South America & South East Asia. On the basis of his extensive industry experience and his entrepreneurial spirit he decided, in 2012, to found his first company dedicated to the Human Resources part of the business. This company, OGS, rapidly expanded into the African continent, diversifying its activities to Oil and Gas logistics services.
"Having worked for 25 years in mostly mature markets, it was clear that East Africa presented a significant growth opportunity for logistics and service companies. We have applied our experience and expertise to contribute to the growth of fledgling Oil and Gas industry in this part of the world."
---
Simone Marcello Mancini,
D.Sc. Chairman
A Doctor of Science (D.Sc.) degree, with over forty years of diversified management experiences. Prior to joining the OGS Group in 2007, as Chairman and a shareholder, he was managing for nine years Linkso Nigeria Ltd, a multidisciplinary engineering company specialized in the provision of engineering and manpower services to the Oil and Gas industry. Before that, mainly in West Africa, Mr Mancini held various management positions in Shipping and Transportation companies such as NTM Nig. Ltd. (Iveco/Fiat) and Incar Nigeria Limited (Group Mediobanca) , respectively leaders in their own sector.
---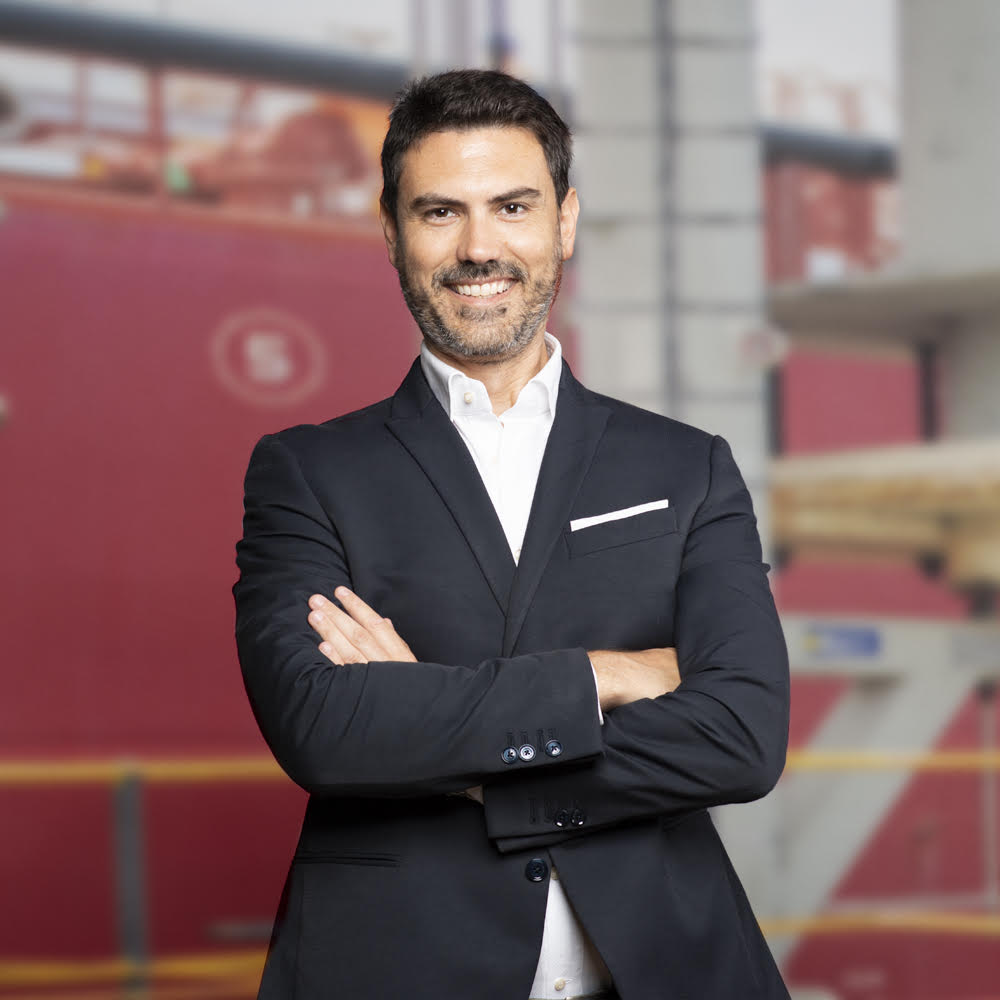 Mr Riccardo Castelli Villa,
Group Head of Operations
Mr Riccardo Castelli Villa with a legal background in Milano (Italy), has over 12 years of experience in the Oil & Gas Industry. Riccardo has joined PT Tri-Link (part of the OGS Group) in 2008, focusing on providing manpower services for the Indonesian Oil & Gas Industry, with his base in Jakarta. With the extensive marine services provided by OGS in Mozambique, Riccardo has joined forces in 2014 first as Loading Master, then in 2016 as OGS's country manager in Mozambique and since 2022, responsible for the overall operations and administration.
---
Nicolas Pozzo di Borgo,
Country Manager Mozambique
Mr. Nicolas Pozzo di Borgo has over 12 years of experience in business development. Nicolas has been based in Southern Africa since 2013, where he spent 5 years working in the offshore Oil & Gas sector in Angola before relocating to Mozambique in 2018 and joining forces in 2020. Prior to his work in Africa, Mr. Pozzo di Borgo managed business development for a major French manpower firm. He holds a Bachelor's in Business Administration from Babson College.
---
Assif Azizo,
Head of operations
Mr. Assif Azizo, has over 21 years of experience in the Mozambican Petroleum industry. Before joining the OGS Group in 2013, as the head of operations, Assif (Certified Loading Master) worked for TOTAL Mozambique, covering various positions within the distribution department.
---
Clove Luis Martinho,
Loading Master Coordinator
Before joining the OGS Group in 2017, Cloves worked for the internationally recognized Inspection and testing company Intertek. With experience in the Mozambican Petroleum Industry, Cloves holds a Degree in Financial and Management from the University of São Thomas of Mozambique
---